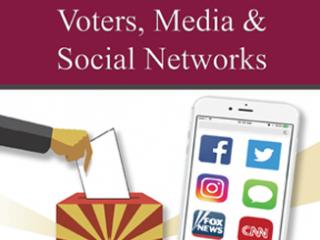 Reports and Publications
April 2017
Eric Hedberg, Thom Reilly, David Daugherty, Joseph Garcia

Voters, Media & Social Networks presents new research suggesting that even with political polarization, connectivity through social networks – especially via independent voters, who are at ease interacting with both Republicans and Democrats – can provide an indirect moderation, if not expansion, of consumed media sources. The Morrison Institute for Public Policy study shows how social networks provide a conduit for communication shared between various voters regarding elements of news and issues that otherwise might have been omitted or ignored by their individual media of choice. The report, funded by Arizona Citizens Clean Elections Commission, included findings from a pre-election statewide poll of registered voters and post-election focus groups.