Gain more insight.
For nearly 40 years, Morrison Institute for Public Policy has served as Arizona's premier public policy research organization.
Our dedicated team of professional researchers excels at examining trends, policies and practices. 
We've worked with government agencies and nonprofits of all sizes and missions, including direct service organizations and foundations. Our team has been to every corner of Arizona. Over the years, we've learned that investing in research up front saves time, money and headaches later.
We want to help our partners determine what's happening, what's working elsewhere, what people think, and what may be improved. We see our work as a nonpartisan public service.
We conduct interviews, gather and analyze datasets, put polls into the field, assemble focus groups, and bring people together. Plus, we have all of the resources of the nation's most innovative research university at our fingertips. 
Recent News
New research from Arizona State University has found that it's cheaper to build permanent, supportive housing for people who have chronic mental illness than it is to let them become homeless.
Since 2016, Jake Agron has led the Arizona Senate Research Department, which provides nonpartisan, objective research and policy analysis to the elected members of the chamber.
A new study done at Arizona State University has, for the first time, quantified the health-care cost of women in Arizona who experienced trauma as children, pegging the amount at $260 million for
Highlights
Revisit the event. See the program in its entirety or watch each panel discussion and presentations.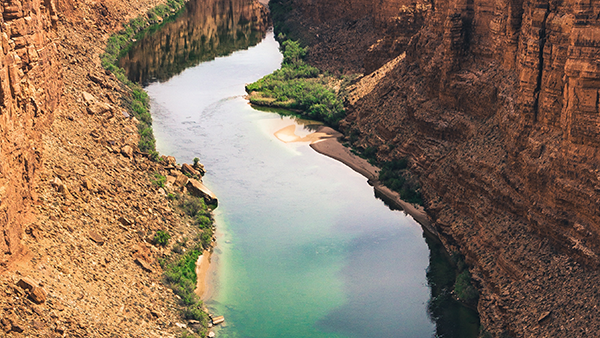 Kyl Center for Water Policy
The Kyl Center for Water Policy at Morrison Institute seeks to generate policy proposals for public evaluation and subsequent consideration for possible action or adoption.
Latino Public Policy Center
The Latino Center uses various venues, formats and publications to improve Arizona's understanding of Latino-related opportunities and challenges, and how resulting public policy decisions will affect Arizona's future for all.