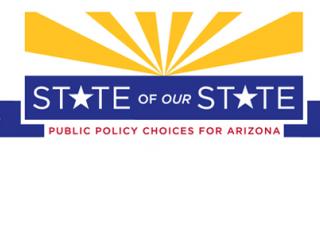 Presentations
November 2013
Susan Clark-Johnson, Sapna Gupta, Dan Hunting, Janet Holston

PowerPoint presentations from State of Our State 2013 Conference. Topics include economic development, education and workforce development, and changing demographics of Arizona.

Conference was held Nov. 19, 2013 at the Phoenix Airport Marriott.


Sue Clark-Johnson: "Looking Ahead"

Sapna Gupta: "Economic Landscape"

Dan Hunting: "Workforce Development"

Janet Holston: "Arizona Directions 2014"