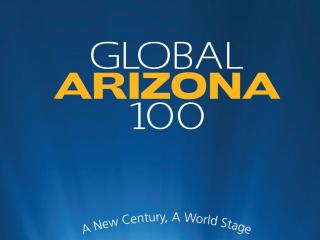 Reports and Publications
November 2010
Bill Hart, C.J. Eisenbarth Hager, Joe Garcia

This assessment of Arizona's global measurement in terms of our competitiveness, our citizens and our culture was prepared for the Global Arizona 100 Conference held Dec. 1, 2010 in Phoenix. Science Foundation Arizona was sponsor. Go to GlobalArizona100.org for more information about the initiative.