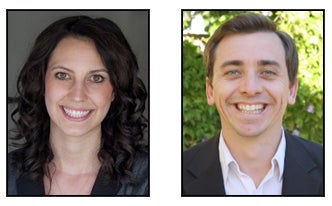 Erica Quintana and David Schlinkert
January 17, 2019
Photo by
James Baldwin
on Unsplash
The future of the average kid aging out of foster care in Arizona is bleak. Data show that foster care kids are more likely to be without a high school education when they become adults. Their rates of arrest, homelessness, poor health, and welfare dependency are higher than in the general population.(1)
Reforming the large-scale systemic issues that affect foster care youth is expensive, time consuming, and requires political will. Yet mentoring, fostering older kids, and providing life skills and coaching programs are faster, community-based remedies.
January is National Mentor Month, and adult volunteers are being encouraged to help a child who may be at risk.
Research shows that a connection to a reliable, supportive adult can help lower depression, improve self-confidence and make a young person more likely to pursue higher education, lowering the risk of homelessness.(2) Also, mentoring an adolescent who is timing out of the home foster care system(3) might not only curb crime, especially among males,(4) but enable volunteers to become the one caring adult that helps turn an at-risk kid into a success story.
There are 14,491 children presently in out-of-home foster care, according to an Arizona Department of Child Safety (DCS) report. On average, each foster care child in Arizona is placed 2.5 times.(5)
This instability can make an already-challenging life even more complicated for these young adults when they have to start making decisions for themselves. On average, about 930 kids "age out" of foster care every year.(6,7) Many of these young adults lack a social support system and a caring adult that can provide them with a home, a positive role model, or a direction in life.  What's more, 20 percent of foster care kids go homeless within their first 18 months of aging out of the out-of-home foster care system.(8) Youth who age out of the foster care system at age 18 have two options:  

 • Becoming completely independent, leaving them with minimal supports, or
 • Stay in the DCS system, allowing the opportunity to continue their education and/or save some money before they ultimately age out when they turn 21.

This is a monumental decision for a teenager.  Whom do they turn to for advice as they begin to think about their next steps?  This is where volunteer adult mentors come in, providing a stable connection to a reliable adult, and helping to answers questions such as these.