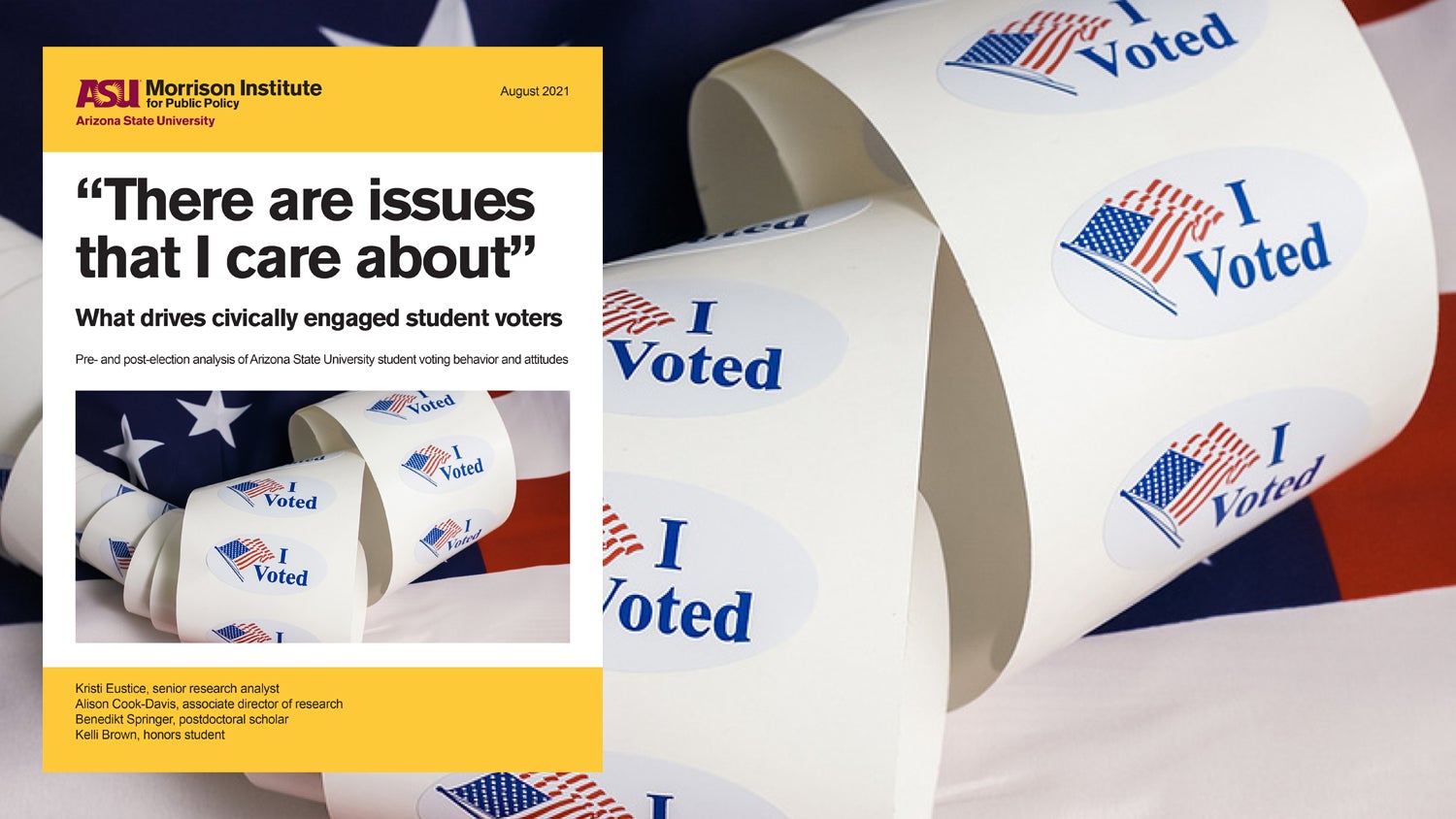 Voting rates among Arizona State University (ASU) students have increased since 2012. Still, young people tend to vote at lower rates than older individuals, and this is especially true in the United States. ASU's student population is no exception.

Efforts to increase voting among young adults have been investigated and found to have varying effectiveness. Providing on-campus registration opportunities and easily accessible informational brochures to interested students increased turnout. Additional work is needed to understand which approaches are best for harder-to-reach populations.

The current study seeks to better understand young voters' behavior by examining ASU students' motivations and attitudes around voting. This study builds off previous work by the Ed Pastor Center for Politics and Public Service, which identified key barriers to voting among ASU students.
Click here to read the complete report.
Click here for a two-page summary about increasing young voter turnout.