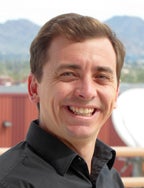 David Schlinkert
March 27, 2018
Residents of South Phoenix are twice as likely to be without access to life-saving equipment in the event of sudden cardiac arrest compared to the rest of Phoenix.1
Why doesn't South Phoenix have more life-saving equipment?
Many factors contribute to poor healthcare outcomes, and knowledge and access to Automated External Defibrillators (AED) is no exception.
AEDs can be used to treat sudden cardiac arrest by sending an electric shock to the heart to restore a normal rhythm.2 For the 138,923 residents of South Phoenix there are only 61 registered AEDs, compared to 1,294 in the rest of Phoenix city limits.3
Even more troubling, no registered AED in South Phoenix has ever been used.4 It appears that there is not only a lack of life-saving equipment in South Phoenix, but a lack of knowledge about AEDs.
Improving knowledge and access to AEDs can save lives in South Phoenix by increasing initial response times before paramedics arrive.
Training Opportunities
Right Care Foundation is a nonprofit organization that will be conducting 40 trainings in South Phoenix this year about the usage of AEDs, and proper resuscitation techniques.
The first training will be on April 7 from 10 a.m.-11 a.m. at Brooks Academy, located at 3146 E Wier Ave, Phoenix, AZ 85040.
You can register for the event online, and for more information please contact: Lisa Weyer at: lweyer@rightcare.org
Esta articulo también este disponible en Español

____________________
1 SHARE. (2018). Phoenix AED location and Use.
2 National Heart, Lunch, and Blood Institute. (2018). https://www.nhlbi.nih.gov/health-topics/automated-external-defibrillator
3 2012-2016 American Community Survey 5-year estimates.
4 SHARE. (2018). Phoenix AED location and Use.