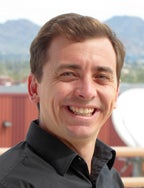 David Schlinkert
August 29, 2018
"This is the first time in my life that I've been sober like this. I've tried to get sober before, but it never worked. Without Maggie's Place, I probably would have lost my baby, and I'd probably be running the streets."
– Former homeless and pregnant mother in Arizona
When we think of a homeless person, we usually envision a stereotypical single man living under a bridge, asking for money with a cardboard sign.
In Arizona, homelessness is far more complex than this conventional depiction.
In 2017, twenty-seven percent of Arizona's homeless population were people in families (2,459 individuals).1  Homeless families face additional barriers to financial independence.
Pregnant and/or parenting single-headed households face even larger challenges to self-sufficiency, especially as wages stagnate,2 and rents continue to increase in Arizona.
If a low-income pregnant woman experiences a loss of housing, where does she go to rent an apartment in Arizona? "For every 100 low-income earners or people who are looking for affordable housing, there are 20 units available," said Lisa Glow, the CEO of Central Arizona Shelter Services.3
Arizona's emergency shelters can provide temporary relief, but shelters can be overwhelming experiences, and they can fill up during Arizona's hot summer months.

Maggie's Place
Maggie's Place is a one-of-a-kind nonprofit emergency and transitional housing provider in Phoenix. Its mission is to help low-income pregnant women get back on their feet.
Maggie's Place has expanded its role as a homeless provider in Maricopa County - its first house had eight beds in 2000. In 2017, it offered 48 beds through four homes for a total of 17,478 bed nights for homeless pregnant and parenting women.
Maggie's Place offers a wide-variety of ongoing services to mothers, ranging from clothing donations and daycare to rental support and behavioral health counseling.
This year, Maggie's Place invited Arizona State University's Morrison Institute for Public Policy to conduct an independent evaluation of its programs to determine if it is having a long-term impact on the mothers who have stayed at Maggie's Place.
Morrison Institute conducted four focus groups with 44 moms who have lived or are living at Maggie's Place.
Almost every woman was recovering from something; abuse, drugs, ongoing homelessness, jail, prison or involvement with the Department of Child Safety. Despite their past challenges, all mothers said that because of their baby and their time at Maggie's Place they are willing to do whatever it takes to succeed.
During one group, a woman in her late-20s shared her story:
She grew up in a drug-addicted family that offered her little support. At a young age, she decided at a set out on her own. She got a job, fell in love and rented an apartment with her boyfriend.
But later, when she found out she was pregnant, her boyfriend left her to go to college in another state. Then, during her second trimester, she and her unborn baby faced medical complications that forced her to drastically reduce her hours at work.
The financial hardship intensified her bouts with anxiety.
She said she felt like she had nowhere to turn, until she found Maggie's Place.
At Maggie's Place, she found a job, secured daycare for her newborn, participated in counseling, and is now saving money for a car. She said that Maggie's place renewed her faith in her ability to take care of herself.
Another mother agreed,
"Maggie's place has taught us not give up, like we're used to."
Maggie's Place's focus on teaching practical tools for self-sufficiency creates a bridge to stable housing outcomes: 46 percent of moms enter into stable long-term housing after they leave Maggie's Place, and 81 percent have a positive exit outcome as defined by the Department of Housing and Urban Development.
 "After Maggie's Place, we all have our ups and downs. I don't think anybody has just been on it and were on it, and never fell off. It's not like the challenges are over when we leave Maggie's Place, but we're definitely all not struggling with homelessness."
– Maggie's Place Mom

__________

For more information, or to get involved, please visit their website: maggiesplace.org or, contact their Family Resource Center and Coordinating Office:
4001 N. 30th St.
Phoenix, AZ 85016
Office Phone: 602-262-5555
Email: alerager@maggiesplace.org


1Homeless Annual Report. (2017). Arizona Department of Economic Security.
https://des.az.gov/sites/default/files/dl/des_annual_homeless_report_2017.pdf
2Thrush, G. (2018). As Affordable Housing Crisis Grows, HUD Sits on the Sidelines. The New York Times.
Retrieved from: https://www.nytimes.com/2018/07/27/us/politics/hud-affordable-housing-crisis.html
3Gilger, L. (2018) Rising Phoenix Housing Prices Might Be Increasing Homelessness.
Retrieved from: https://kjzz.org/content/667033/rising-phoenix-housing-prices-might-be-increasing-homelessness