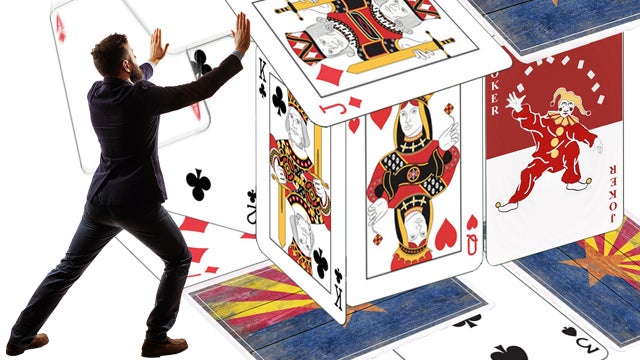 COVID-19 has disrupted almost every facet of American life, but the pandemic's economic impact has been especially challenging for some of Arizona's renters.

Prior to COVID-19, approximately one in seven Arizonans lived in poverty, which is defined as earning less than $13,000 a year for a single adult and less than $22,000 a year for a three-person family.

More Arizonans are one crisis away from severe financial hardship and potential eviction than just Arizonans living in poverty.

Preventing an eviction "avalanche" after Arizona's eviction moratorium ends is critical to the state's finances because the costs, shouldered in part by taxpayers, associated with eviction and homelessness can be staggering.

While financial support from unemployment insurance programs, the federal CARES Act, and Arizona's eviction prevention fund are helping some Arizonans navigate the initial economic fallout from COVID-19, there are still thousands of Arizonans on the brink who have applied for rental assistance and not received support.