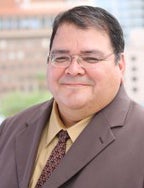 Joseph Garcia
March 21, 2018
Arizona's defiant drive to prohibit legally protected Dreamers from obtaining driver's licenses has finally run out of gas, with the U.S. Supreme Court declining to hear Arizona's final appeal in the eight-year battle.
An August 2012 executive order by then-Governor Jan Brewer challenged an immigration-policy change by then-President Barack Obama that allowed temporary protection against deportation for recent undocumented immigrants who were brought here as young children. Accompanying the federal exemption for Dreamers were their legal rights to work and obtain a driver's license, an essential tool for getting to just about any job or completing any task in either the Valley Metro or rural areas of Arizona.
Governor Brewer's executive order stated, in part: "Arizona Revised Statutes 28-3153 prohibits the Arizona Department of Transportation (ADOT) from issuing a driver's license or non-operating identification license unless the applicant submits proof satisfactory to ADOT that the applicant's presence in the United States is authorized under federal law."
Disputing the federal authority, Arizona became the only state challenging the driver's license allowance for DACA (Deferred Action Childhood Arrivals) grantees. Despite several defeats in federal court, the appeal continued under Arizona Governor Doug Ducey and Attorney General Mark Brnovich. (Fellow holdout state Nebraska withdrew its opposition via a May 2015 legislative vote overriding its governor's hardline stance.)
"Our case has always been about more than just driver's licenses," Brnovich said in a statement after the nation's highest court this week let stand the lower courts' rulings against Arizona. "It's about the separation of powers and whether the president, any president, can unilaterally act and bypass Congress to create new laws."
With hundreds of policy changes and executive orders by all presidents in recent years, the courts questioned the singling out of this one issue and wondered if it were punitive and targeting certain individuals.
"Does it come down to racism?" U.S. Ninth Circuit Court of Appeals Judge Harry Pregerson asked during a hearing about the driver's licenses issue in July 2015. "Does it come down to discrimination against these people? What else does it come down to?"
Arizona Assistant Attorney General Dominic Draye responded: "Judge, I wish you wouldn't say things like that."
Sometimes silence is the definitive word, which the U.S. Supreme Court so aptly and loudly voiced by refusing to hear the case, signaling an end of the road for Arizona's outlier status, at least on this particular issue.