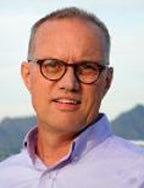 Dan Hunting
April 11, 2018
Education in Arizona has received a lot of attention recently, with teachers taking to the streets to plead for increased pay. For years, the state has placed near the bottom of the rankings for per-pupil education spending.
Amidst all the worrying over Arizona's education system there has been one bright spot: Arizona is the only state that showed statistically significant gains in all areas of the National Assessment of Educational Progress (NAEP) test between 2009 and 2015.
Our scores have still been below the national average in all areas except for eighth-grade mathematics, but they have been trending in the right direction. With our eighth-grade math students scoring just about the national average, there has been hope for the future.
Our teachers, though chronically short on resources, have done a remarkable job of closing our education gap with other states. With the recent release of the 2017 NAEP scores, however, we see a pause in this upward trajectory. From 2015 to 2107, Arizona's NAEP scores are essentially flat. A troubling data point is fourth-grade math, where there was a four-point decline in the average score. It's too early to know if this signals the start of a larger trend, but it bears watching.
The data reveal a national trend that is also a cause for concern: Most of the gains seen in test scores are by students who are already performing above average. Nationwide, the performance of the best students (90th percentile scores) have shown statistically significant gains in both reading and math at the fourth- and eighth-grade levels. Meanwhile, 10th percentile scores, representing the most struggling students, have shown significant drops in each of those areas. Somehow, the nation has not figured out how to raise the achievement level of those who are most in need of a boost.
This divergence of test scores between high- and low-achieving students is not so apparent in Arizona. There has been no drop in fourth- or eighth-grade math or reading scores in the state at the 10th or 90th percentile level, and several areas show statistically significant gains.
Thanks to the remarkable progress in NAEP scores between 2009 and 2013, the 2017 average scores of Arizona students continue to show significant gains over 2009. But Arizona seems to have lost its upward trajectory and the most recent scores are little changed from 2015.
As Arizona works its way through the thorny questions surrounding education funding and teacher pay, we shouldn't lose sight of the end goal of giving a quality education to all of our children. We've notched some impressive gains in the past, but the system still needs attention and improvement.