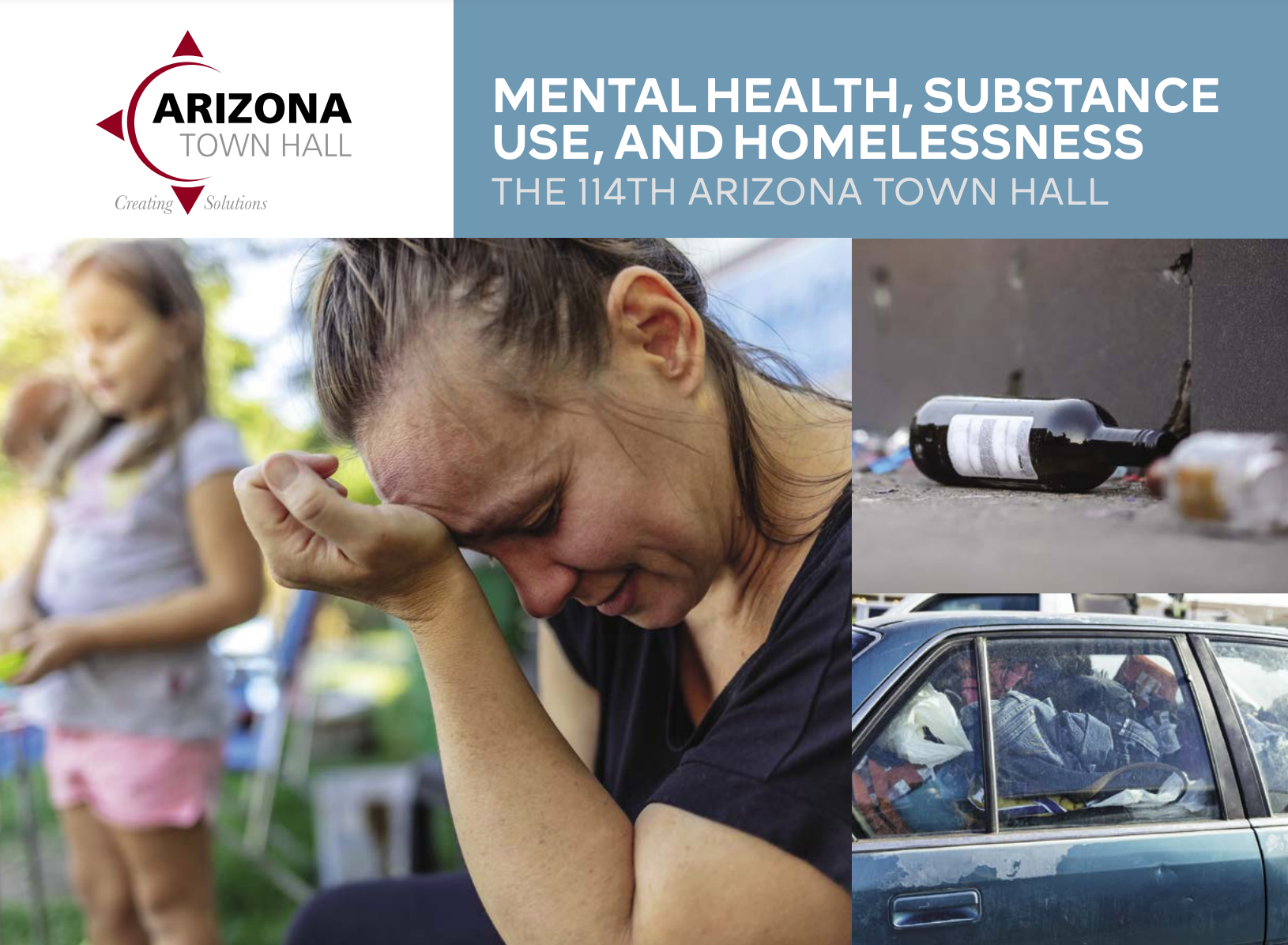 Mental illness, substance use and homelessness impact people from all walks of life. The effects of these issues extend far beyond the individual — negatively affecting loved ones and threatening public health and safety. In Arizona in 2020, there were at least 11,000 people experiencing homelessness. Of those individuals, roughly 1,700 had a serious mental illness, and about 1,900 chronically used substances like drugs and alcohol.
Morrison Institute researchers edited the background report for the 114th Arizona Town Hall, "Mental Health, Substance Use, and Homelessness." 
Learn more about the 114th Town Hall at https://aztownhall.org/114_Town_Hall/.