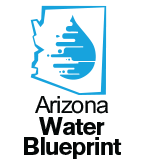 Arizona Water Blueprint
A dynamic web-based visualization tool to foster understanding and to support planning and decision-making.



Resiliency Scorecards
Coming in 2020
The Water Index promotes informed discussion of water challenges and assists decision-makers in sound
management strategies.


Adjudication Reform
The Kyl Water Center is working with stakeholders to find ways to settle water rights claims and ensure that individuals and communities have the water certainty they need.



Water for Agriculture
UDSA-funded project brings together community members and social and natural scientists to develop and implement a collaborative project that addresses important issues at the intersection of agriculture and water.