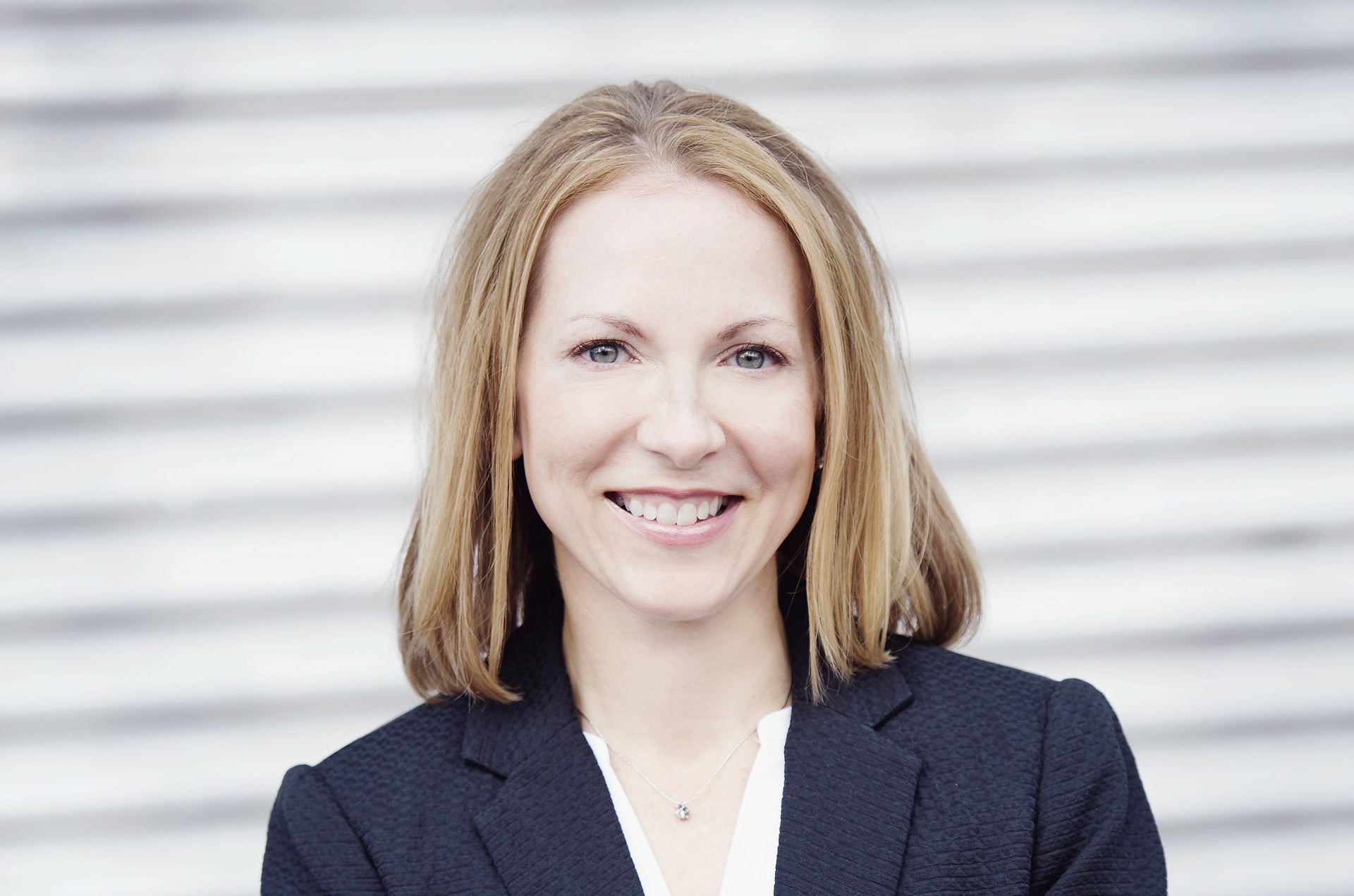 Kovacs named research director at ASU Morrison Institute
Melissa S. Kovacs has been named associate director for research at Arizona State University's Morrison Institute for Public Policy.

"After a national search and extensive hiring process with many quality candidates, we were excited to find Melissa right here in the Valley, where she already is known for her professionalism and thoroughness in research, analysis and evaluation," said Andrea Whitsett, director of Morrison Institute.

"She's the perfect fit. In addition to her top qualifications in policy research, her understanding of Arizona and its varied challenges and opportunities will enable her to immediately focus on key areas ranging from education to health care and criminal justice to economic development," Whitsett said.

Kovacs, who began her new post on Dec. 17, will oversee policy analysts and research projects at Morrison Institute, a statewide center for nonpartisan research based in the Watts College of Public Service and Community Solutions at Arizona State University.

Kovacs is the owner of FirstEval LLC, a Scottsdale-based data analytics and statistics consulting firm she founded in 2010. Her firm's services include marketing analytics and statistical litigation support services. Her recent work includes an Arizona statewide study of women business owners.

"This role is truly a culmination of my social sector work in Arizona," said Kovacs, "and I'm eager to contribute to and amplify Morrison Institute's independent policy research voice to inform Arizona's decision-makers and tackle Arizona's most pressing issues."

She is former research director for Maricopa County's Justice System Planning and Information department, where she oversaw research and evaluation projects of the criminal justice system and the intersection of health and justice. Previously she held an evaluation position with Cisco Systems in corporate affairs and has practical work experience as a congressional staffer, social worker and public accountant.

As an independent contractor, Kovacs has done previous research and analytical work with Morrison Institute, including help with the child welfare neglect series and the AmeriCorps evaluation project.

She has held faculty positions at the ASU School of Public Affairs and ASU School for Sustainability, as well as at Allegheny College in Meadville, Pa. She also held a Fulbright professorship at the Universität Duisburg-Essen in Essen, Germany. She holds the Professional Statistician (PStat) certification from the American Statistical Association.

Kovacs served on the Board of Directors for the Lodestar Day Resource Center and Human Services Campus for the past seven years, addressing the problem of homelessness. She also is on the board of the Arizona Violent Death Reporting System Advisory Board and volunteers for the Phoenix chapter of the Cystic Fibrosis Foundation.

Kovacs has a doctorate in policy studies and econometrics from the University of Maryland, College Park. She earned her master's degree in social policy at Duquesne University, Pittsburgh, and her bachelor's degree in accounting at Purdue University, West Lafayette.

Established in 1982, Morrison Institute is Arizona's premier think tank, utilizing nonpartisan research, analysis, polling and public dialogue to examine critical state and regional issues. Morrison Institute is part of the Watts College of Public Service and Community Solutions at ASU.