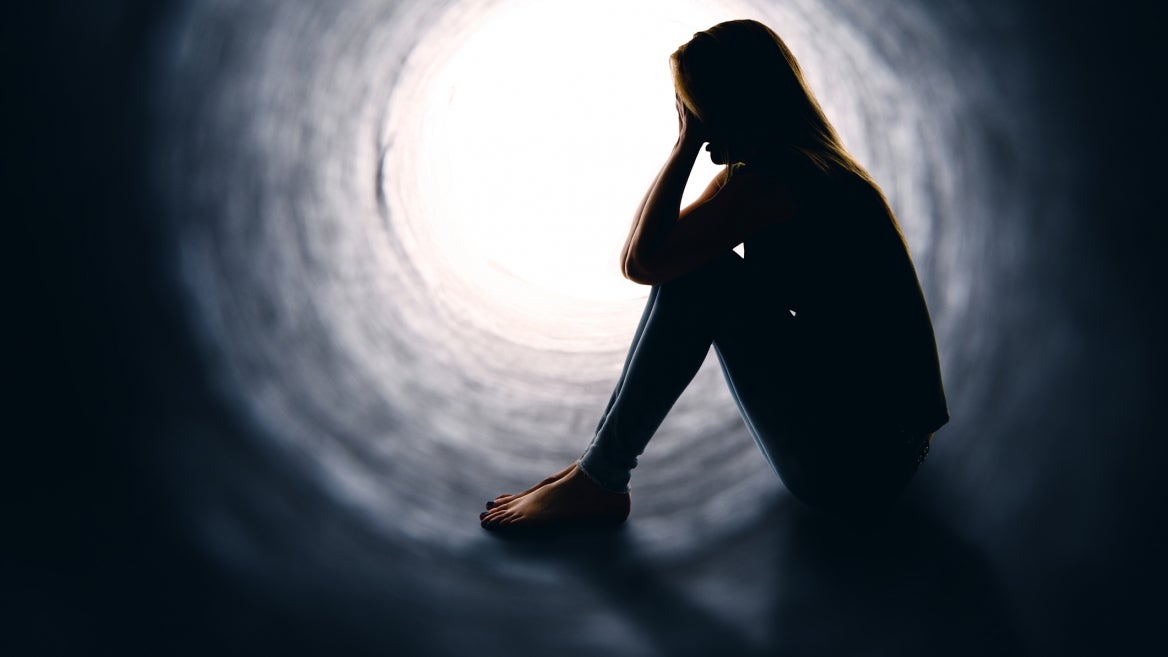 ASU research pinpoints cost savings of moving mentally ill from homelessness
New research from Arizona State University has found that it's cheaper to build permanent, supportive housing for people who have chronic mental illness than it is to let them become homeless.
A study done by the Morrison Institute for Public Policy has, for the first time, quantified the cost savings at about $21,000 per year for each chronically mentally ill person who has stable housing and support services, breaking the expensive cycle of emergency room visits, police interactions and incarceration.
The money would be saved in costs for health care, criminal justice and housing services provided to these community members, according to the recently released research report, titled "Housing is Health Care: The Impact of Supportive Housing on the Costs of Chronic Mental Illness." The Morrison Institute is part of the Watts College of Public Service and Community Solutions at ASU.
The research is important because policymakers want to see actual cost benefits before making changes, according to Laurie Goldstein, an engineer and a founder of the Phoenix-based Association for the Chronically Mentally Ill, one of the sponsors of the research project. She and her husband, Chuck Goldstein, spent years seeking help for their mentally ill son, who continually fled or was released from treatment centers before he could be stabilized. Goldstein spoke during a webinar on May 12 to discuss the research results.
"Folklore is not enough to drive policy issues. We need empirical research to back our assertions," she said.
"The result of most academic research takes 17 years to get into the hands of people that could use that research, and that is something that Watts and ASU is trying to change."
The Morrison Institute study included about 2,000 people with chronic mental illness in Maricopa County who were divided into three housing categories: those who were chronically homeless (about 39%), those who had housing but unknown support services (about 49%) and those who had permanent supportive housing (about 12%).
The study found:
The average cost for a person with chronic mental illness who is homeless is about $73,000 per year. For a person in housing with unknown support, it's about $61,000. And for those in permanent supportive housing, it's about $52,000 a year, about 29% less than the cost for homeless people.

About 75% of the costs for people with chronic mental illness is for health care — behavioral, physical and pharmacy.
The average criminal justice costs for a homeless person with chronic mental illness is about $5,400 per year, with about $2,700 of that in police costs and the remainder for incarceration and court costs. For the person in supportive housing, it's about $3,300 a year, with about $2,000 in police costs.
"Here's a happy instance where the humane, ethical thing to do also turns out to be the cost-effective thing to do," said Jonathan Koppell, dean of the Watts College and the new vice provost for public service and social impact at ASU.
Serious mental illness is most commonly schizophrenia, severe major depression or bipolar disorder. Those conditions can be treated.
People diagnosed with chronic mental illness have a serious mental illness but reject treatment, have interactions with the criminal justice system, threaten suicide or self-injury and have episodes requiring crisis intervention. Sometimes they also have substance-use issues. This population creates a high cost in public dollars.
The ASU research team looked at the years 2014–19, when about 6,300 people in Maricopa County's Medicaid program were identified as having chronic mental illness. That's about 18% of all the people in the Medicaid program who were diagnosed with serious mental illness.
The report had two other parts — a case study of the two Lighthouse supportive residences for people with chronic mental illness in Maricopa County and a series of interviews with experts, family members and people with chronic mental illness.
Over the course of the research, nine people in the study moved from chronic homelessness to the Lighthouse residences, which offer around-the-clock, individualized support services and are the only two such homes in Maricopa County.
For those nine people, the average health cost went from about $123,000 per person in 2016, when they were homeless, to about $108,000 per person for 2019, when they lived in a Lighthouse residence, a drop of 12%.
The Lighthouse homes don't evict tenants who break the rules, and that's an important difference from most other programs because stable housing leads to stable treatment. The Association for the Chronically Mentally Ill is advocating for more residences like the Lighthouse homes.
The "Housing is Health Care" interviews with stakeholders provided a range of recommendations: more treatment and residences with support, more support during transitions from hospitalization or incarceration to housing, lower caseloads for professionals, and lowered barriers to affordable housing, such as not rejecting tenants with eviction or criminal records.
The people interviewed also talked about the need for support that's potentially lifelong, according to Chrissie Bausch, the research analyst for the Morrison Institute who did the interviews.
"A family member made this comparison: If you have diabetes, you need care literally for your whole life, and some people's diabetes is more severe than others. You need more intensive care," Bausch said on the webinar. "Well, it's the same thing with mental illness."
Koppell said that the report covered only the "tip of the iceberg."
"Another issue we in the Watts College care about is police interactions with the community and, specifically, the challenge of officer-involved shootings.
"We know from research in the Watts College that more than 70% of all officer-involved shootings involve somebody with a mental health concern. If you did a better job managing someone with mental illness, it is an inescapable conclusion that the number of officer-involved shootings would go down."
The "Housing is Health Care" report was authored by Bausch, Alison Cook-Davis, associate director for research for the Morrison Institute, and Benedikt Springer, postdoctoral scholar. The Center for Health Information and Research at ASU collected and analyzed the quantitative data. The report, webinar and a series of accompanying videos can be seen here.
Top image by iStock Photos