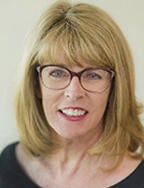 Kathleen Ferris
Senior Research Fellow
Kyl Center for Water Policy

Ferris has been involved with Arizona water issues for nearly 40 years. She was appointed executive director of the Arizona Groundwater Management Study Commission in 1977, culminating in passage of the 1980 Arizona Groundwater Management Act, which is heralded as one of the nation's most visionary laws for managing groundwater. She served for five years as chief counsel of the newly formed Arizona Department of Water Resources before being appointed in 1985 by Governor Bruce Babbitt to be the Department's director. Formerly Executive Director of the Arizona Municipal Water Users Association, Ferris continues to serve as the Association's legal counsel. She earned her juris doctor degree at the S.J. Quinney College of Law at the University of Utah in Salt Lake City.