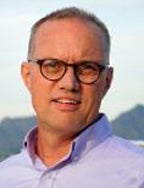 Dan Hunting
May 20, 2016
With Governor Doug Ducey calling it "a huge victory for public education," Proposition 123 apparently has narrowly passed. The measure, which will direct money to Arizona's schools without increasing taxes, was backed by every major business and education organization, the governor, Legislature, and a multi-million-dollar advertising campaign. Early on, it seemed like Prop 123 was a slam-dunk: It's difficult to argue against "free money" for schools, and the impressive list of supporters meant that opposition would be scattered and underfunded. So why was the final tally so close and what might that mean?
Opposition to Prop 123 did not fall along neat political lines. Liberal-leaning Pima County voted against the measure, as did reliably conservative Yavapai County. Apache County, where Democrat Fred DuVal bested Republican nominee Ducey by a 2-to-1 margin in the 2014 governor's race, wound up endorsing Governor Ducey's pet project Prop 123 by a similar margin. Heavily conservative Mohave County also voted for the measure. Obviously something more than simple political alignment is at work here.
What the close results of Prop 123, likely does not mean that Arizona voters are unsupportive of education. In fact, organized opponents of the measure expressed frustration that it was just a half-hearted attempt to remedy Arizona's bottom-of-the-barrel education spending. They feared that passage of Prop 123 would allow state leaders to declare that the state's education worries are over.
For the past several months, the debate on Proposition 123 has burned through Arizona's political and media landscape. There have been countless news stories, editorials, public forums and email campaigns on the measure. Supporters and opponents of 123 have been passionate in defense of their positions, but there is one thing that both sides seem to agree on: Something needs to be done about education in Arizona.
The organized opposition to Prop 123 was adamant that their votes against the measure were because it didn't do enough to address the underlying problems of Arizona's education system. These advocates were clearly driven by a desire for more education funding, not less. It should be noted that there are probably individual voters who saw the measure feeding an education system that in their view already receives adequate funding, put these people mounted no organized opposition to Prop 123.
Supporters of 123 were anxious to see education funding improve sooner rather than later. The proposal to activate an immediate revenue stream without the need of a tax increase has obvious appeal. Although some who supported the proposition were skeptical of the details of the plan, they were fearful that rejection of Prop 123 would give the legislature all the reason it needs to continue cutting education funding in Arizona. These fears are not unfounded. The state-supported portion of Arizona's K-12 funding has dropped by 17 percent since 2007 when measured on a per-pupil basis. That translates into nearly $800 per student cut by the state Legislature.
Despite the sometimes-bitter arguments over Prop 123 both sides generally concurred that the status quo is unacceptable and something needs to be done to shore up Arizona's education infrastructure. No one seriously suggested that Prop 123 would solve the state's education problems. There is still much to be done, and there are deadlines looming that will cut education spending dramatically if they are not addressed.
In June 2021, Arizona's K-12 system will face the loss of 20 percent of their state funding as Prop 301 expires. Proposition 301 authorized a 1 percent sales tax, which directs over $550 million to the schools each year. Four years later the provisions of Prop 123, if it is enacted, also will expire. It is unlikely that the 6.9 percent annual withdrawal from the Permanent Fund is sustainable over the long term, so there will be another drop in funding at that point. If replacement funding is not secured as these propositions expire, Arizona's schools will face dramatic cuts. One way or another there will be changes to Arizona's education funding system in the next few years.
There is no question that our schools are underfunded, but it is not enough for advocates to simply demand ever more money for education. Increased funding is a budgetary goal, not an educational goal. Meaningful change to Arizona's education system requires more than just money; it needs a plan. Arizona needs to decide what success looks like and what steps are needed to get there. Only after that plan has been developed can we develop a price tag and figure out how to pay for it.
Do we think that reduced classroom sizes will increase third-grade reading scores? Should we ensure that every high school student has access to a state-of-the-art chemistry lab? How about art and music instruction? Each of these ideas (and hundreds of others) has some merit, and we can estimate how much each would cost. In choosing our targets, and the budgets needed to achieve them, the state can then seek appropriate funding measures to meet its educational goals.
The past four decades have not been good ones for our educational system. In 1975 Arizona's per-pupil education spending was at the national average. The state now spends one-third less than the national average. As a direct result of this trend, pupil/teacher ratios have risen well above the national average and salaries have plummeted to levels where attracting and retaining qualified teachers is extremely difficult.
In the aftermath of Prop 123, supporters of education need to realize that there is still real work to be done. If no action is taken to address the expiration of the Proposition 301 sales tax revenue, Arizona's education funding will plummet. The energy that has gone into the debate about Proposition 123 now needs to be directed to formulating a plan for the state's educational future.